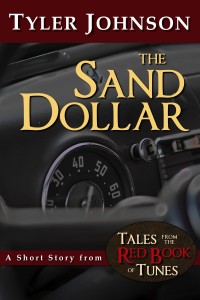 As president of the Coastal Contra Dance Society, Sasha Adler had been called upon to settle many issues. But none had ever threatened him like this one. At least he was sure which side he was on…
"Do you have a partner for the waltz?" she asked, looking at him with green eyes. Her faced was rimmed by chestnut hair, now with a touch of gray highlights. She wore a green dress that complemented her trim figure. Randi Keller always looked like a million bucks, Sasha thought. And she was a terrific dancer. He wondered why, after all these years, she was still single.

"I would love to dance with you, Randi," Sasha said, relieved to put aside thoughts of Russell Landis. He lived in his head way too much, he knew. Randi was safe and fun.
The Sand Dollar is a short story from the collection Tales from the Red Book of Tunes.
Print the sheet music.
Listen to the tune.