Ordinary figs are a delight, but this method is my absolute favorite way to enjoy these end-of-summer fruits. Your mouth will fall newly in love with you.
Cut away the stems and quarter the figs, but don't slice all the way through. Open the quarters like a flower and place a small crumble of chèvre in the center of each. Drizzle balsamic vinegar on each fig. Cover and heat until the cheese melts and the vinegar infuses the fruit.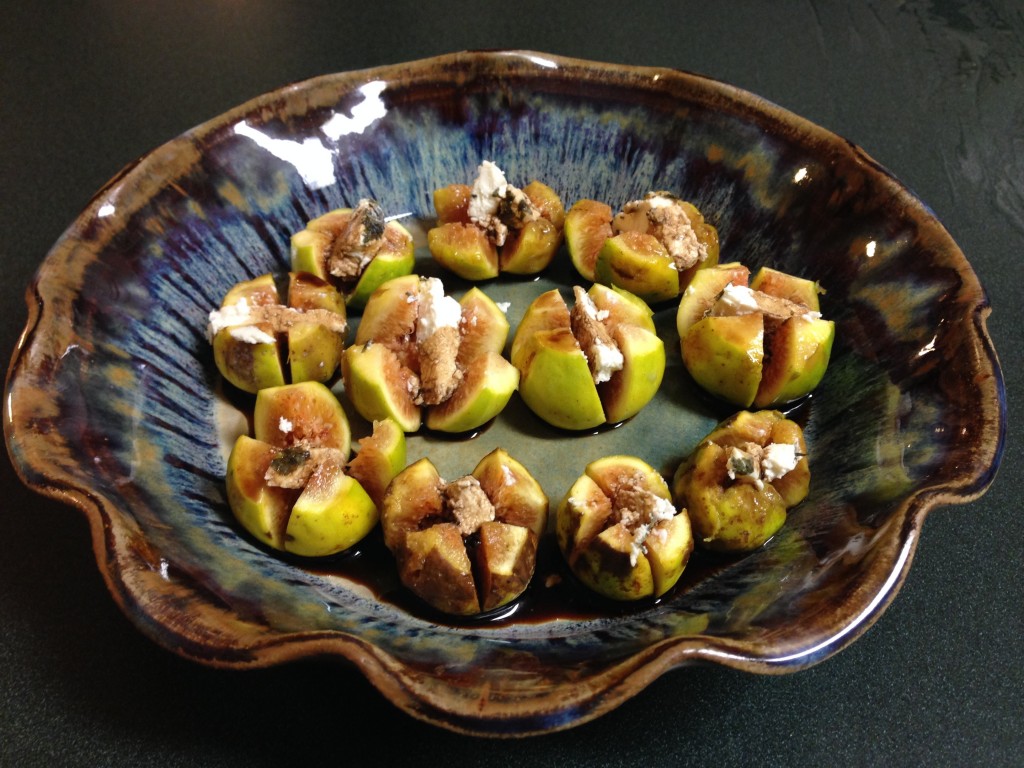 Do you have a favorite way to enjoy figs?