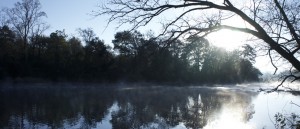 Dear Friends,
I'll be the featured author at Writer's Night at the Haw River Ballroom on Thursday, April 3, 2014 at 7pm. I'll be reading from Tales from the Red Book of Tunes. I'll bring my mandolin and play a few tunes from the book as well. Trish Hornick will join me on the fiddle.
The reading will happen at Cup 22, which is the cafe that overlooks the ballroom. It's a lovely space if you've not yet seen it.
Join Me for Dinner at the Eddy
I'm planning on having dinner at the Eddy at 6pm before the reading. I would be delighted if folks would join me. The Eddy is a terrific restaurant and bar and is, quite simply, the happening place in the Triangle. It's adjacent to the Haw River Ballroom. Please let me know if you plan to join me for dinner so I can give the manager an estimated head count.
Open Mic
After my reading there will be an open mic for poets and authors. So if you've something to share please bring it.
Directions and Links
The Haw River Ballroom is located at 1711 Saxapahaw-Bethlehem Church Rd., Saxaphahaw, NC 27340 (336.525.2314).
Cup 22 is on the second floor of the ballroom.
The Eddy Pub is located at 1715 Saxapahaw-Bethlehem Church Rd., Saxapahaw, NC  27340 (336.525.2010).
About Writer's Night at the Haw River Ballroom
Writer's Night, held on the first Thursday of each month, is a celebration of the written word. Local authors, established and emerging, read from their fiction, poetry or nonfiction and answer questions about their craft in the intimate setting of Haw River Ballroom's 2nd floor coffee shop, Cup 22.  Following the reading is an open mic session for any writers who would like to share their work.  Past featured authors include Celissa Steele, Ricky Garni, Nancy Peacock, Daniel Wallace, Jonathan Farmer, Lyle Estill, Bianca Diaz, and Chuck Ball.  Event starts at 7 pm and ends at 9 pm.